Vinicius Jr needs protecting — or racism will drive him from LaLiga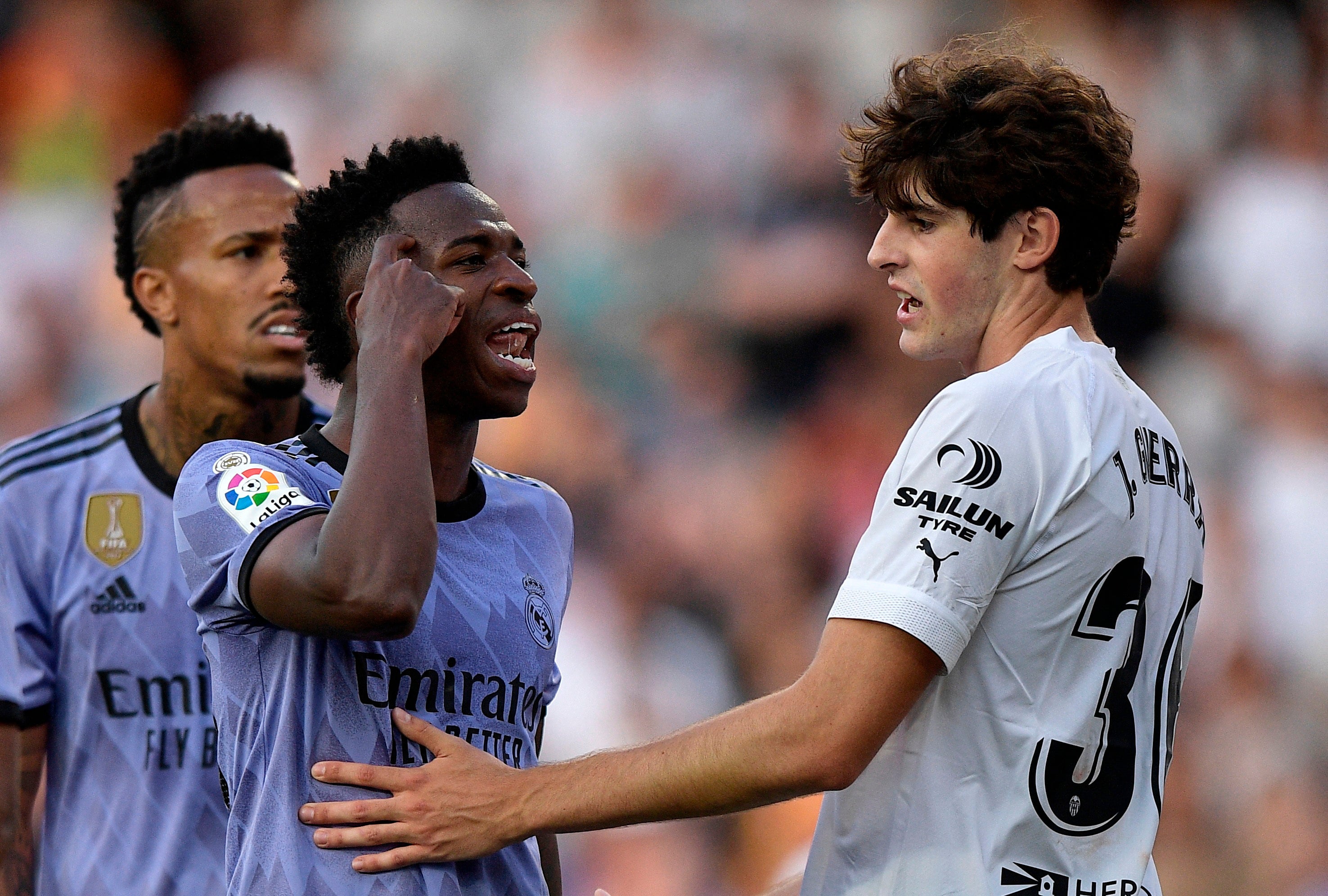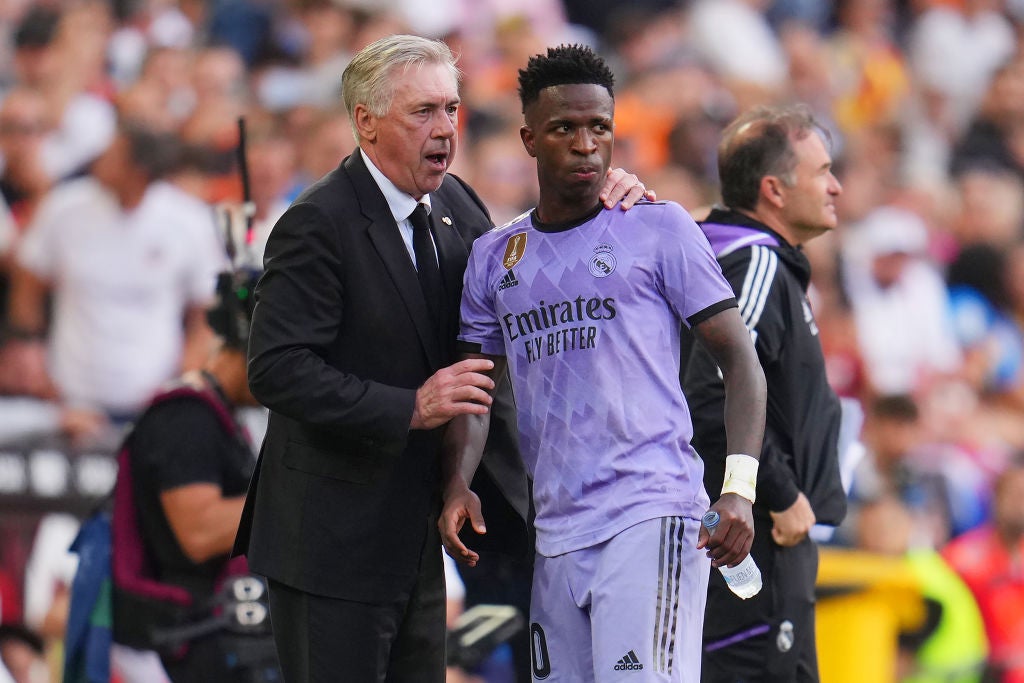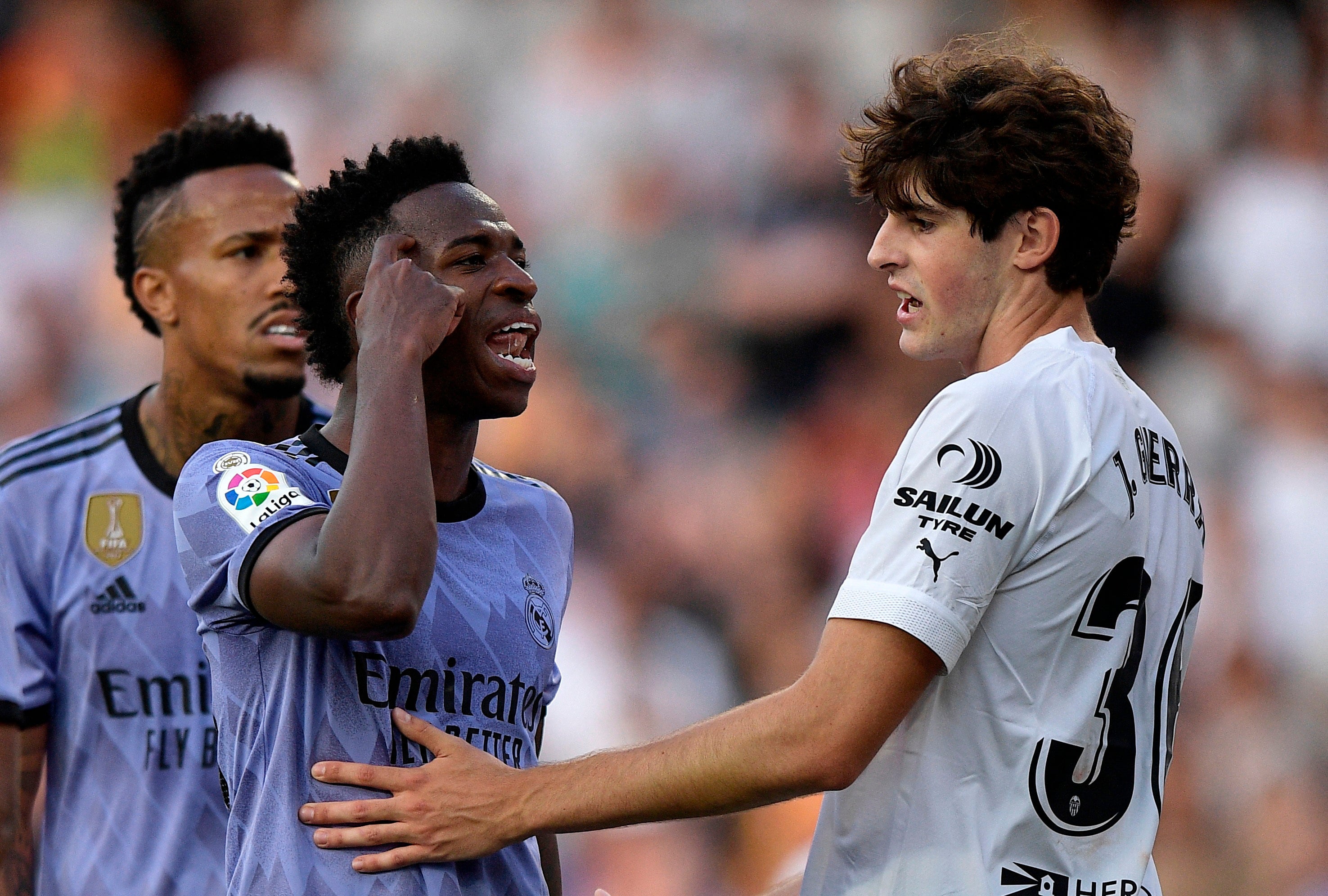 It is an attitude that is broadcast on TV, with Vinicius Jr accused of "provoking" opposition players and fans as the incident unfolded on Sunday night. The Real Madrid manager Carlo Ancelotti, who himself appeared to be at breaking point as he condemned the "unacceptable" scenes at the Mestalla, was made to justify how Vinicius Jr reacted, as journalists questioned the Italian on whether the abuse the Brazilian received was actually racist, despite the videos that had already been broadcast around the world. Then there was Tebas, the figure who should have been protecting Vinicius Jr from abuse, turning Vinicius Jr's criticism of racism into a divisive issue. Political figures in Brazil, including president Lula, were aghast.
There is now, at least, what promises to be stern action, after Vinicius Jr shifted the focus onto Spanish football more intensely than before. Real Madrid have filed an official complaint to the Spanish attorney general's office for the abuse to be treated as a hate crime and LaLiga will take "appropriate legal action" if required. Valencia will issue lifetime bans to the fans they identify. But this is also the ninth instance of racist abuse against Vinicius Jr to be reported to prosecutors this season. LaLiga presented that as some sort of sign that their response to racist abuse was working, but there have yet to be convictions, let alone sanctions against clubs, and wider inaction has also led to this point.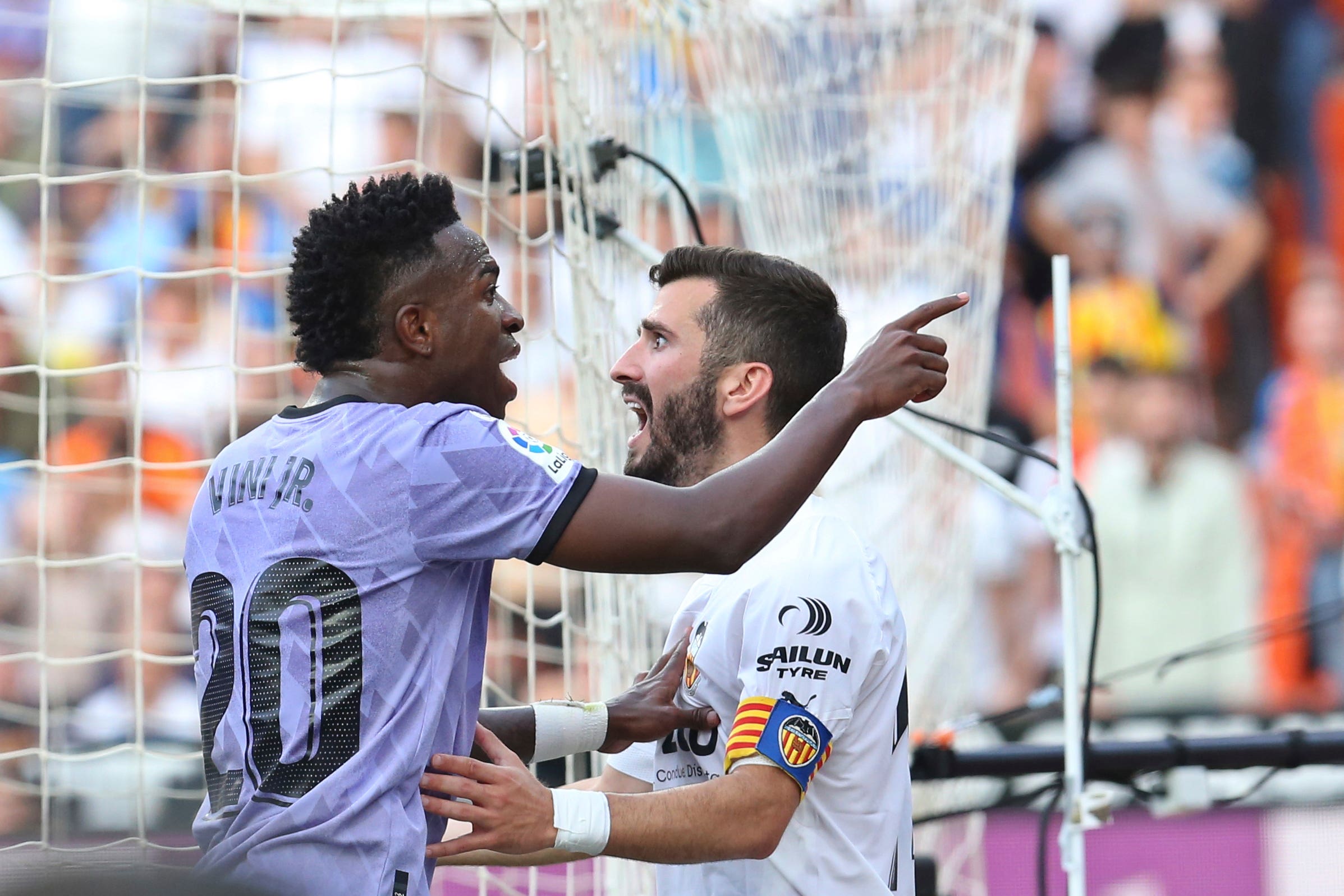 Real Madrid forward Vinicius Junior, left, confronts Valencia fans after being the alleged target of racial abuse on Sunday (Alberto Saiz/AP)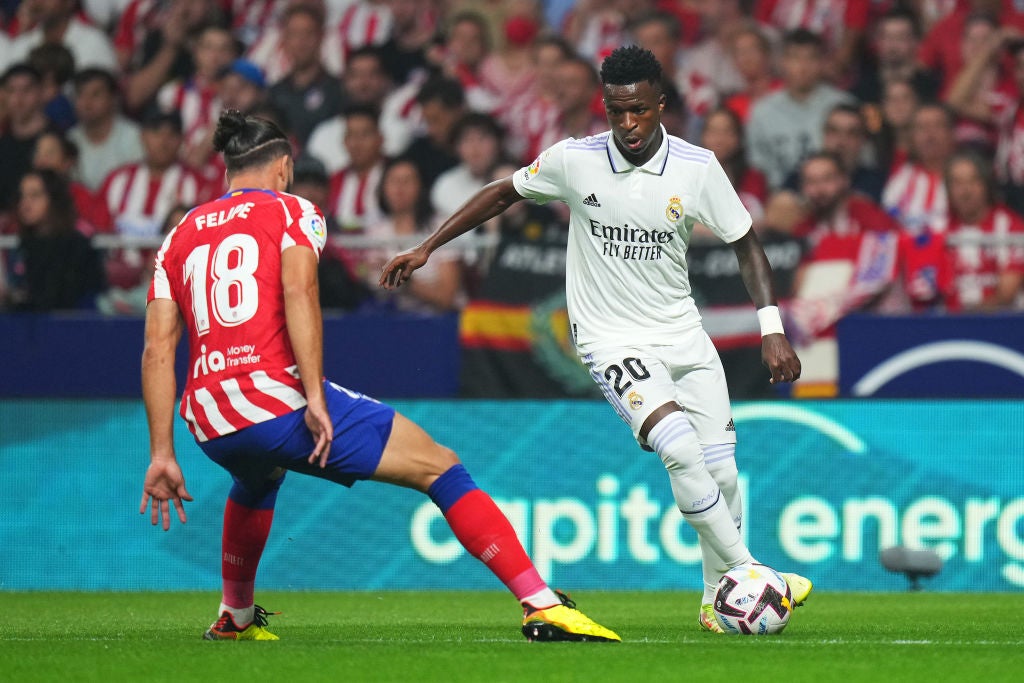 Vinicius Jr was racially abused at Atletico Madrid in September
At the start of the season, it was about Vinicius Jr's dancing – the Brazilian would mark his goals with a celebration inspired by samba, funk, and reggaeton, that traced back to Black history and Brazilian culture. Vinicius Jr was racially abused for it – his dancing "criminalised". He was accused of "playing the monkey" on Spanish TV, a disgusting racial slur. Before Real Madrid visited rivals Atletico in the first derby of the season, the Atletico captain Koke said Vinicius would expect "trouble" if he danced in front of the home supporters. Real Madrid won 2-1 and Vinicius Jr defied Koke's warning. He was jeered and whistled throughout, abused outside of the stadium before the match and inside while he played. No action was taken by the Madrid prosecutors after the incident was filed in court. While the monkey noises were "unpleasant and disrespectful", the ruling said, they were "in the context of football rivalry".
The racist abuse of Vinicius Jr continued. "LaLiga continues to do nothing," Vinicius Jr said in December. "I will continue with my head held high and celebrating my victories and those of Madrid." In January, before Madrid played Atletico in the reverse fixture, Vinicius Jr was the target of an effigy hung from a motorway bridge in Madrid. There were strong statements on condemnation from both Atletico and LaLiga – yet the abuse became more regular over the second half of the season, at Barcelona, at Mallorca, another week, another away ground, another shameful moment. It had become routine.
There now needs to be change. The head of the Spanish football federation has admitted for the first time that the country has a "serious problem" with racism. LaLiga and its president must be next to seriously look within itself, rather than criticising the victim. Fifa, too, must realise its three-step protocol for dealing with racism incidents is failing to protect players. Vinicius Jr has been left without a "defence", he said. Ancelotti said he wanted Real Madrid to walk off the pitch, and that may need to be the next step – or else Vincius Jr is ultimately driven out of LaLiga, and the racists win.
Source: Read Full Article