Jurgen Klopp shows regret after celebrating Liverpool goal in linesman's face
Jurgen Klopp admitted he was still enveloped in frustration when he celebrated Liverpool's winner against Bournemouth in the direction of linesman Stuart Burt at Anfield on Saturday afternoon.
The manager was incensed by Callum Wilson's early opener being allowed to stand despite the striker pushing Joe Gomez off the ball in the build-up.
The foul was not flagged by Burt nor pulled up by referee Paul Tierney. Michael Oliver, acting as the VAR in Stockley Park, assessed the footage but allowed the goal to stand for Bournemouth.
Download the new Independent Premium app
Sharing the full story, not just the headlines
Mohamed Salah and Sadio Mane struck back for the league leaders to ensure that decision was not decisive. It was when the Senegal international converted Virgil van Dijk's throughball on 33 minutes that Klopp fist-pumped towards the linesman as he walked past Liverpool's technical area.
"Yes, that happened," the German conceded post-match. "Would I do it now? No. But in the moment I just don't understand how that could be a goal.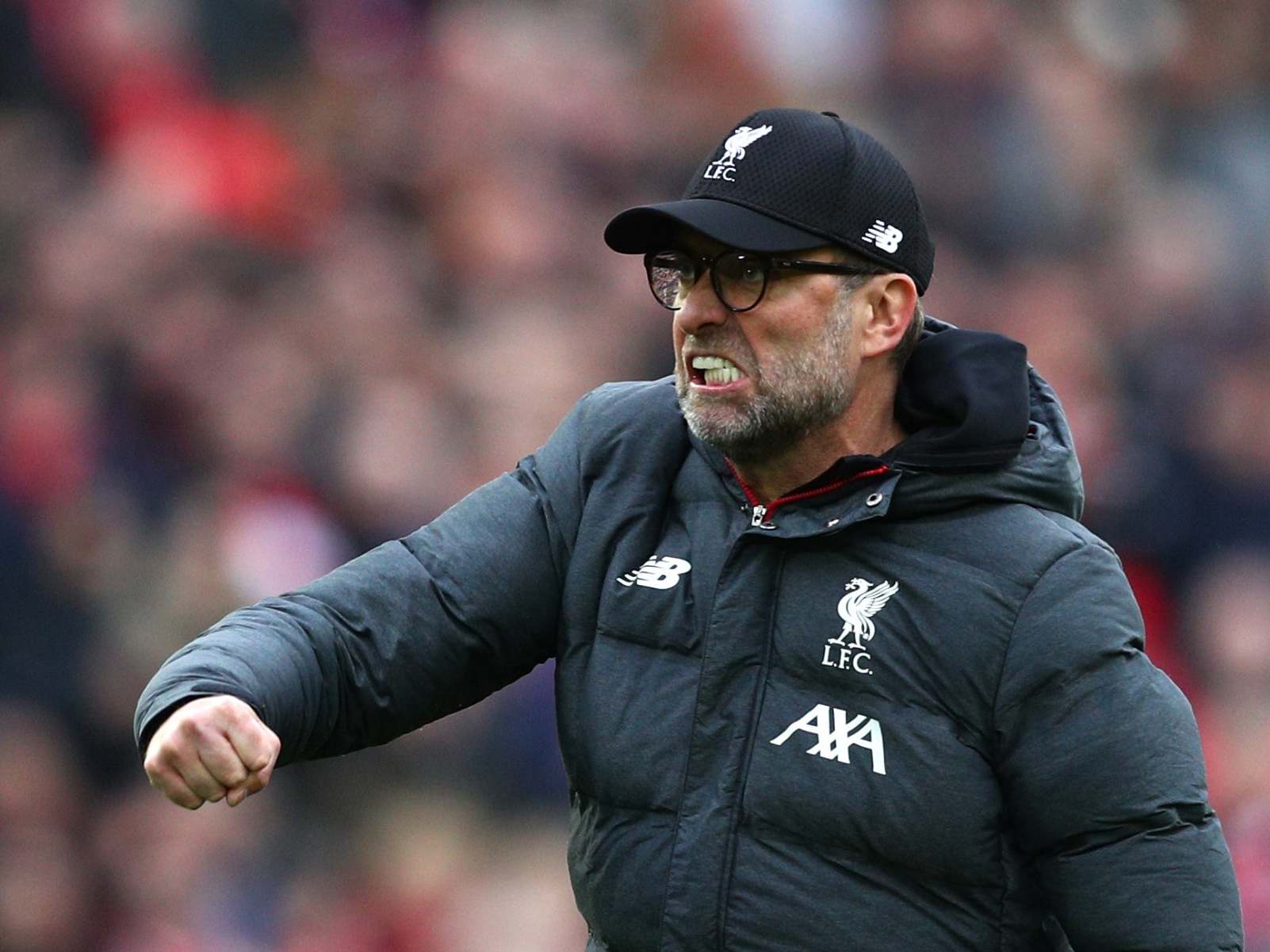 "This shows the problem of VAR that still exists – it's not a system, it's a human being and the rules.
"Does anybody in the room think it was not a foul? So it was a foul. Ah.
"Touch was enough to make Joe struggle, it's a foul, nothing else. They scored a goal in next situation, the ref lets it run so that's why we have VAR so they can have a look.
"VAR made really difficult decisions in two games on the same match day the other week. So how it is possible somebody sits there and doesn't see it?
"Mike Dean [the fourth official] I'm sure saw it was a foul, but it's not his job to intervene anymore. It's VAR. And then VAR hides behind the phrase 'clear and obvious'.
"It makes no sense. It's a foul, it's a foul. If it's no foul, it's not problem. But when it's that clear, nobody felt comfortable about that. Not the ref, nobody. Everybody knew something happened here which is not okay. That should be easy to sort with someone watching it on a screen.
"I understand 100 per cent Bournemouth sees it different, but it was a clear, clear foul. Arms like this is not possible in that situation.
"Yes I celebrated in that direction, I'm not happy about it, but I didn't say anything while I was celebrating."
Klopp was more enthused by Liverpool's combativeness despite that setback within 10 minutes of kick off. The European champions needed a spirited reaction following a spell of three defeats in their previous four fixtures across all competitions.
"The decision of the ref around the goals made it more tricky," he said. "We wanted to fight back and after that we had to fight back.
"After that it was exceptional. In the moment when you have to fight back for momentum and you get a decision, there are teams in the history of football that slip and I love the reaction of the boys."
Source: Read Full Article