F1 news LIVE: Max Verstappen faces verdict over Lewis Hamilton incident before Qatar Grand Prix
The FIA released a statement yesterday confirming that the hearing into the lap 48 incident between Hamilton and Verstappen at the Brazilian Grand Prix has taken place, and that a verdict will be issued today ahead of this weekend's Qatar Grand Prix.
Verstappen, if found in breach of rules, could be hit with either a time penalty for his race in Sao Paulo, with five seconds enough to knock him down to third and further reduce the gap to Hamilton, which is currently 14 points in the drivers' standings, or else a grid penalty for the upcoming race in Qatar.
Verstappen said he is not worried about a retrospective time penalty that would cost him points. "I don't even think about that," he said. "Also – if if if. I mean, it's not the end of the world. But again, I don't expect that to happen because I thought it was fair, hard racing between the two guys who are fighting for the championship. So it wouldn't have been anyway an easy pass, because that's not how I am and I don't think how it should be when you're fighting for the title."
Follow all the latest F1 news throughout the day below.
Recommended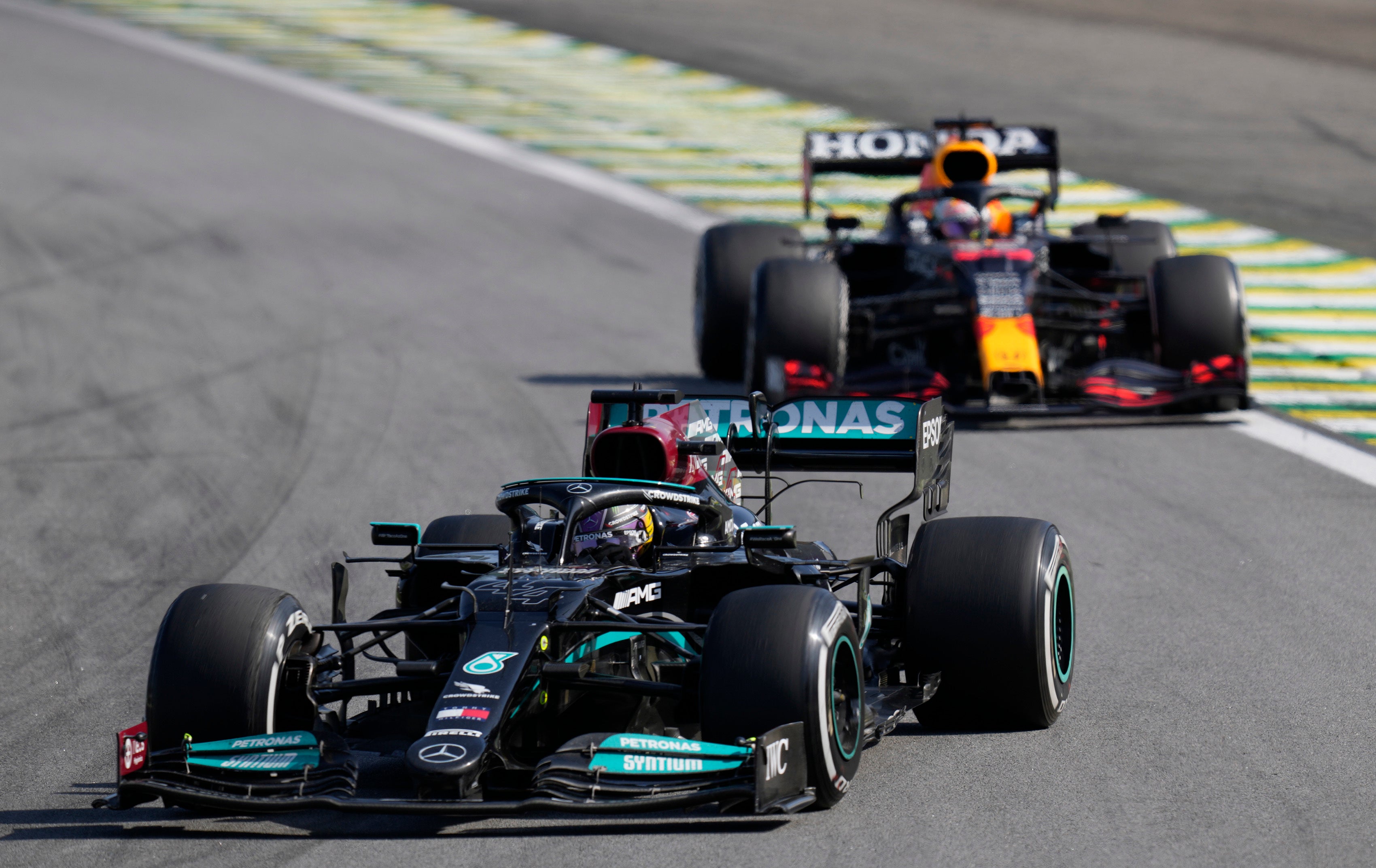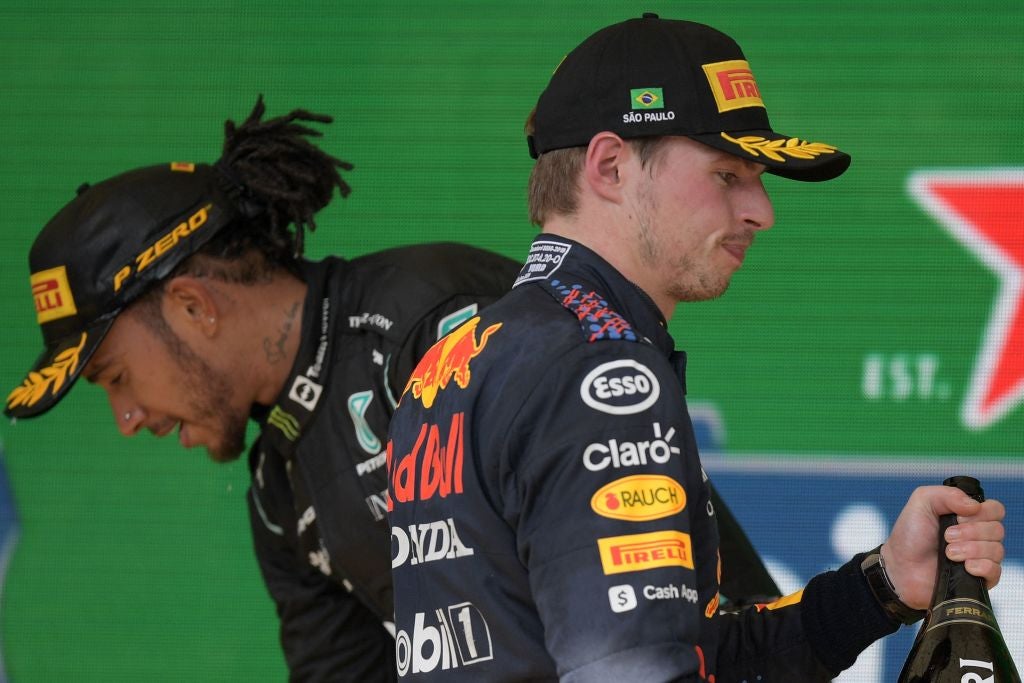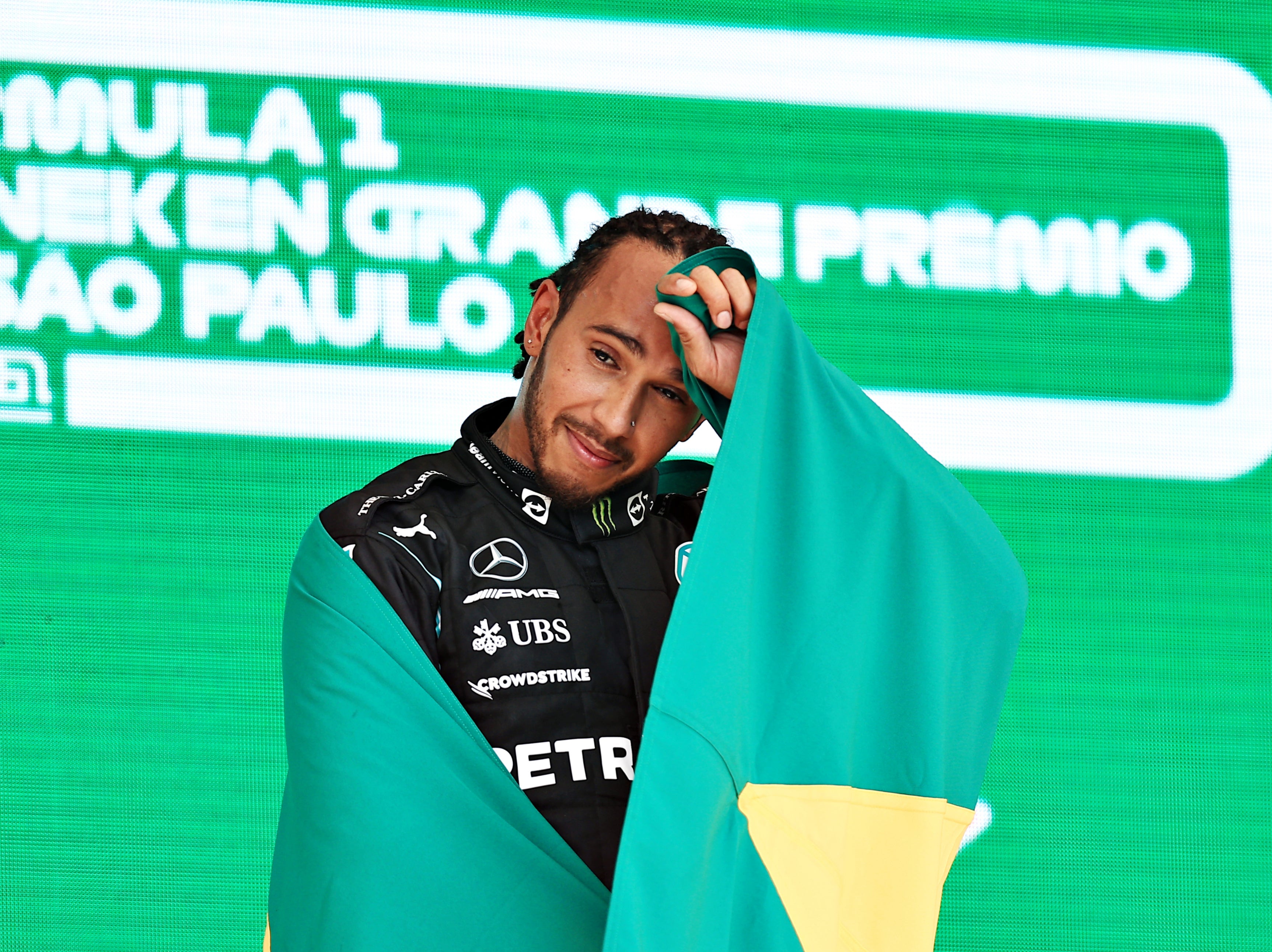 Lewis Hamilton gears up for Qatar Grand Prix practice
Lewis Hamilton and Mercedes are cutting a relaxed look this morning, or afternoon in Qatar, ahead of the start of the Grand Prix weekend.
The first practice session kicks off in a little over an hour, and it's set to be an important one as both drivers and teams start to figure out a track that they have yet to race at.
We are no closer to hearing whether Mercedes will be granted their 'Right of Review' and before long, all focus must turn to the driving, rather than hearings and verdicts.
Verstappen defends 'hard racing': 'We're not in kindergarten'
Max Verstappen said "we are not here to be in kindergarten" as he defended his driving at the Brazilian Grand Prix, and said title rival Lewis Hamilton would have done the same if he was in his position.
Aided by DRS, Hamilton tried to pass Verstappen around the outside of Turn 4 in Sao Paulo, with the Red Bull driver appearing to hold his position as both drivers ran wide off the track.
Hamilton went on to make the crucial pass later in the race but the incident is the subject of an on-going review ahead of this weekend's Qatar Grand Prix.
"Listen, if it would have been the other way around in Brazil it would have exactly played out like that," Verstappen told Sky Sports. "It's hard racing. We are fighting for a championship; we are not here to be in a kindergarten."
He added: "I thought it was a great battle and I had a lot of fun as well out there. As a driver, I think we know exactly what we can or cannot do in a car and we were fighting hard, braking late into the corner, the tyres were quite worn. If I would have turned more abrupt to the left, you'd just spin off the track.
"At the end of the day they [Hamilton and Mercedes] won the race, fair enough. They were faster than us. But I thought it was a good battle."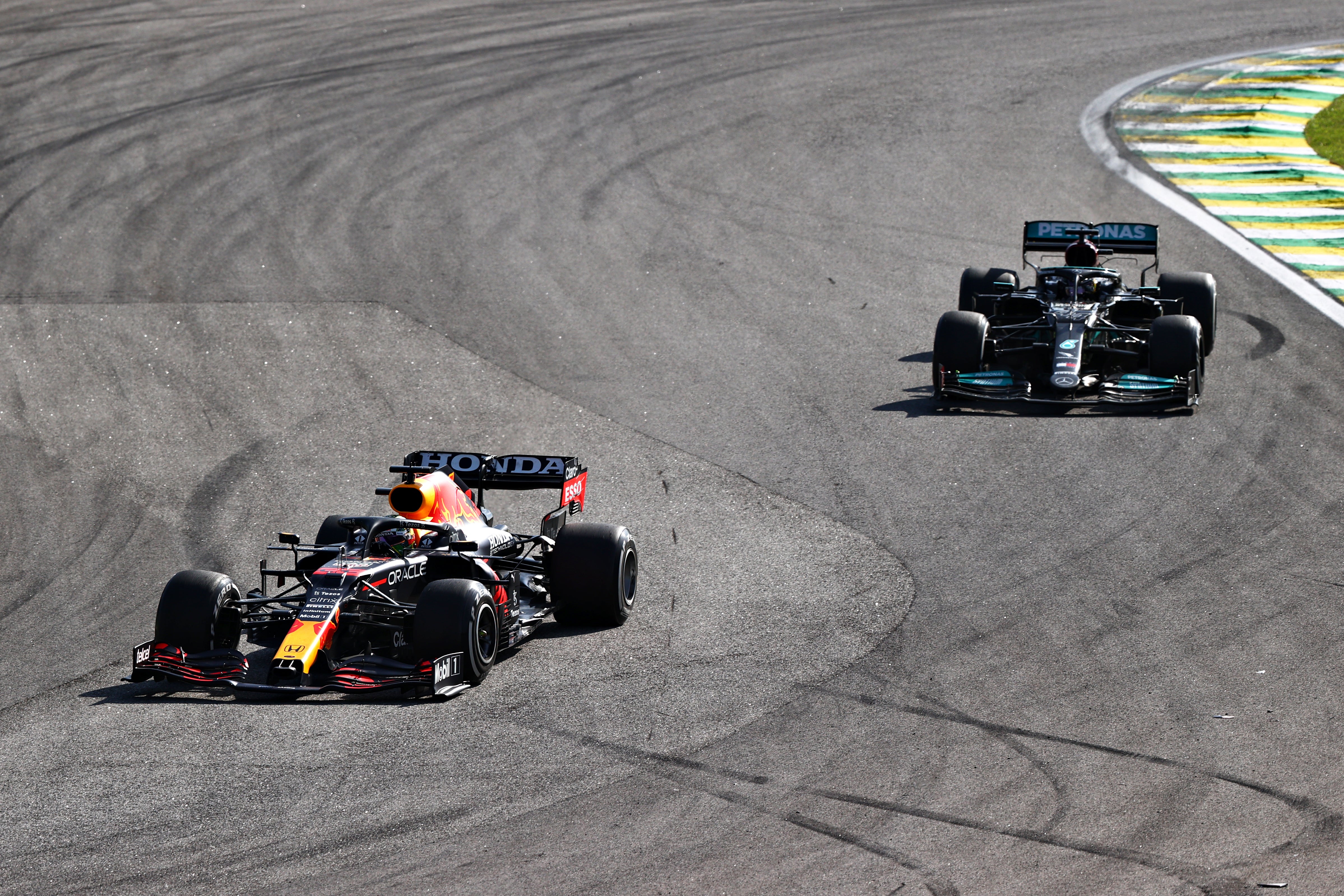 Verstappen has 'nothing to be concerned of' – says teammate Perez
Red Bull driver Sergio Perez has admitted the Formula 1 stewards have a "tough job" on their hands as the FIA comes to a decision on whether to review Max Verstappen running Lewis Hamilton wide at the Brazilian Grand Prix.
If Verstappen is penalised, the Red Bull driver could lose points in the drivers' championship, while the team would also be hit in the constructors.
But Perez, who finished fourth in Sao Paolo following his memorable podium position at his home Mexican Grand Prix, backed the stewards to make the right call on the incident, as well as over the final three races of the season.
"The stewards have a very tough job to do because it's not like football here," Perez said. "The rules are a bit open and very difficult. One steward may say one thing, another different things.
"But I think right now we should have the most experienced ones and being in their hands, there's nothing to be concerned of."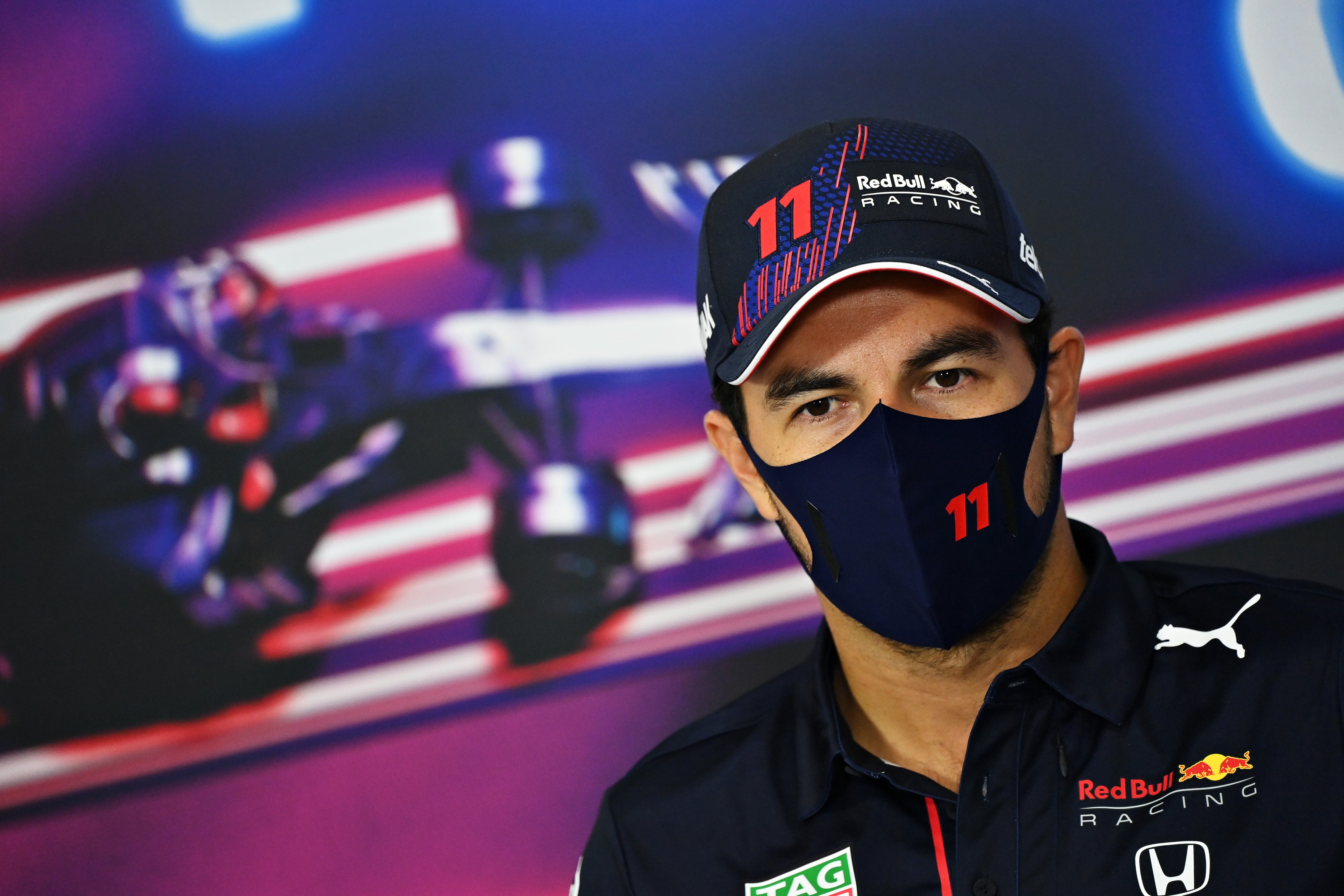 Mercedes review of Verstappen-Hamilton incident 'unnecessary' – Vettel
Sebastian Vettel has questioned the need for Mercedes to request a review of the incident between Max Verstappen and Lewis Hamilton at the Brazilian Grand Prix.
The four-time Formula 1 world champion said that Verstappen and Hamilton were "fighting" for the lead but saw little reason to penalise the Red Bull driver for pushing the Mercedes wide at Turn 4.
When asked about Mercedes' decision to request a 'Right of Review', Vettel said: "I'm not involved. But I think it's a bit unnecessary.
"I think time goes one way, so what changes? I don't think anything changes. I think Lewis drove a great race. He won. He was faster. That's it."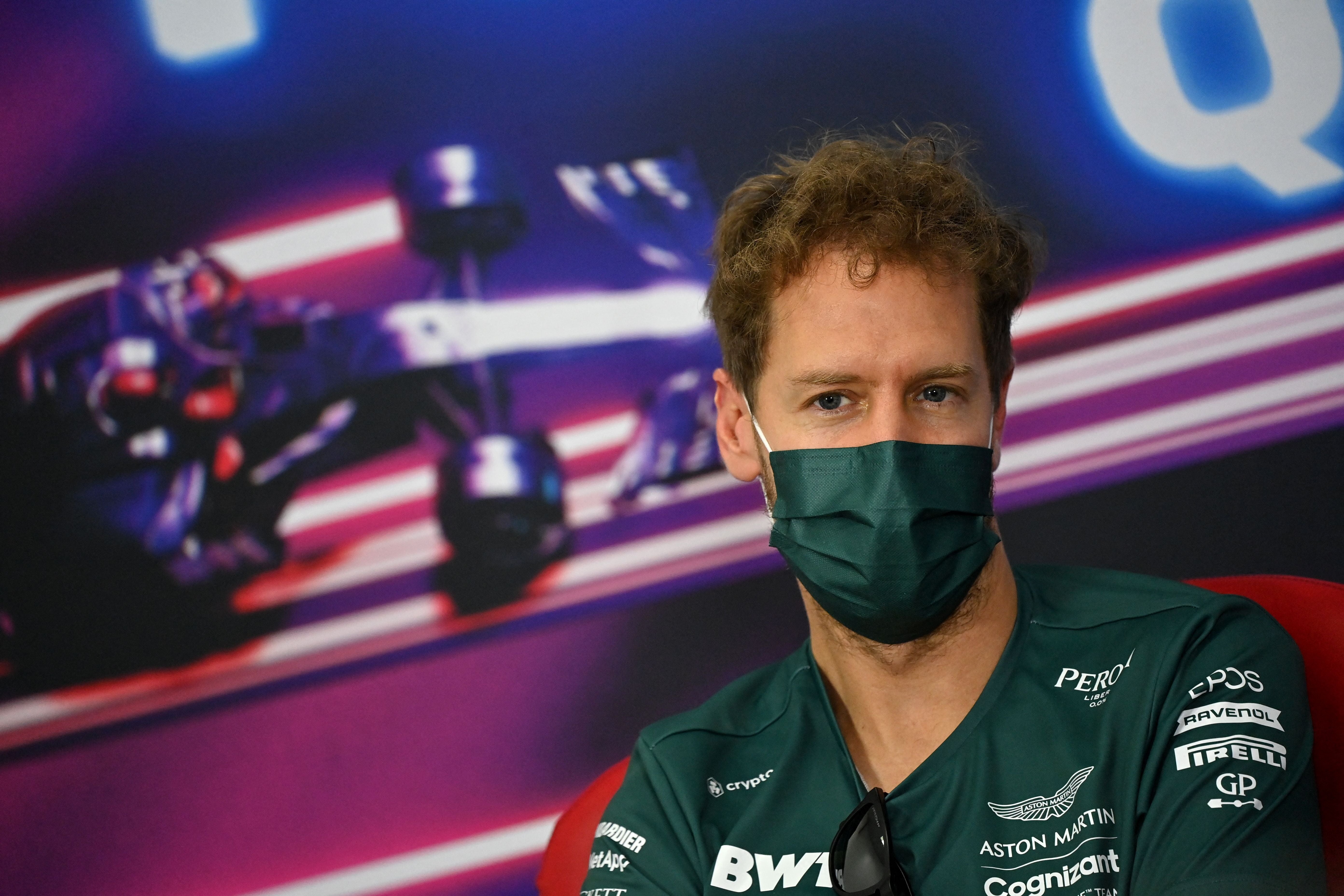 Sign up to The Independent's sport newsletters
Sign up to our free sport newsletters for regular updates straight to your inbox! Whether you would like a weekly rundown direct from our chief football writer Miguel Delaney or you want weekly sport digest from our sport editor Ben Burrows, you can sign up by clicking here and scrolling to the sport section.
Qatar Grand Prix: Schedule for the day
The Qatar Grand Prix weekend kicks off this morning with the first practice session taking place from 10:30am GMT.
It could be quiet likely, therefore, that we hear the verdict on whether the FIA will grant Mercedes their 'Right of Review' before the cars hit the track, following a four-and-a-half hour meeting yesterday.
If the stewards grant Mercedes their review, based on the evidence supplied during the hearing on Thursday, then they will reassess their decision to not penalise Max Verstappen for the incident with Lewis Hamilton at the Brazilian Grand Prix.
The second practice session takes place at 2pm GMT – and it would be quite remarkable if we are still waiting for a decision by that point.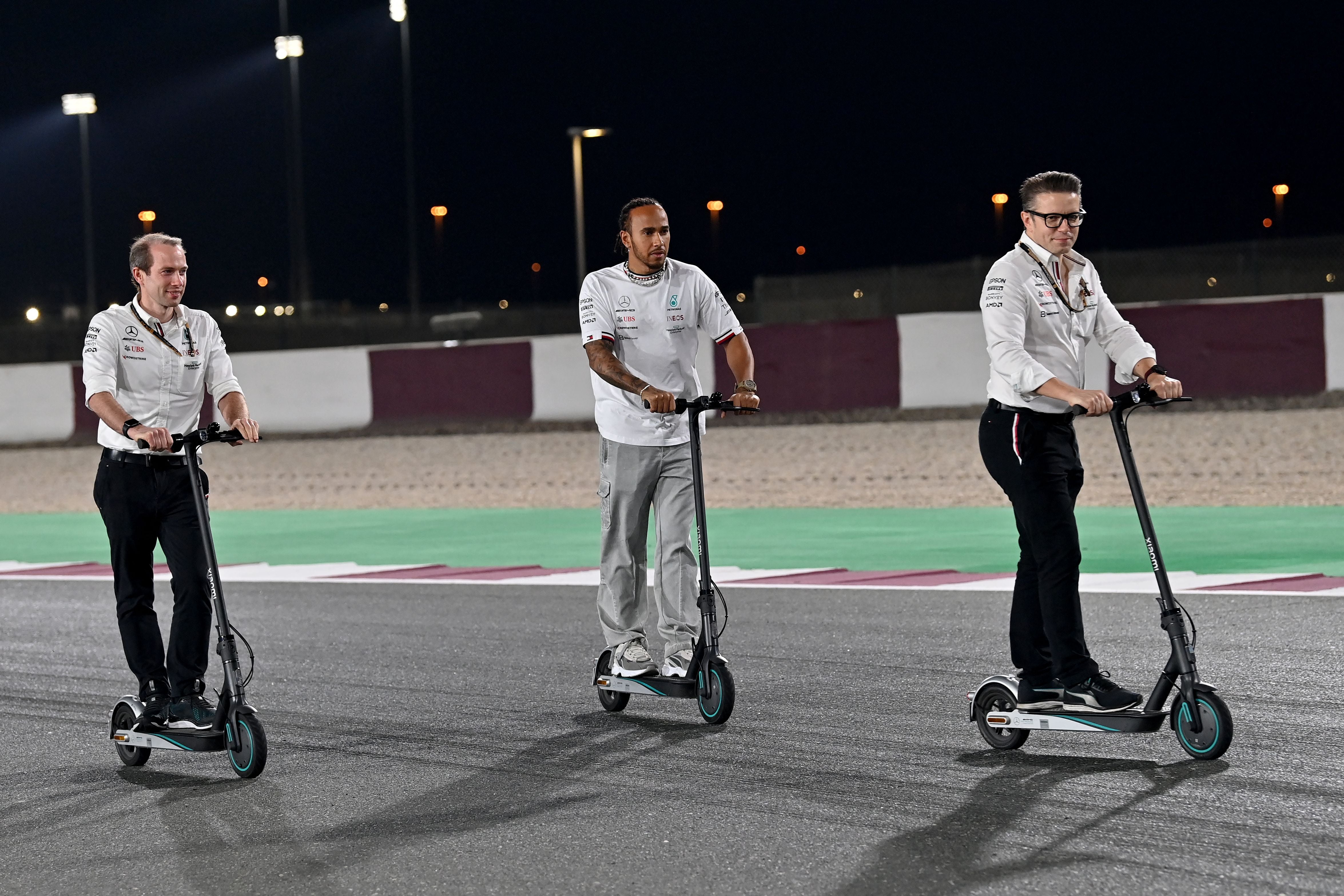 Lewis Hamilton 'loves seeing Toto fighting spirit'
That "intensity" of the F1 title race was best illustrated by Mercedes team boss Toto Wolff's reaction to Lewis Hamilton passing Max Verstappen in the closing stages of the Brazilian Grand Prix last week.
Wolff had been left furious after Mercedes and Hamilton were hit by grid penalties across the weekend – only to explode into celebration when his driver made the crucial pass of his title rival.
"I love seeing Toto's fighting spirit, it makes me so happy," Hamilton said. "There's a shot I saw of him at the last race and it just made me laugh inside, it was so good.
"If Toto cared less and was just chill, I don't know… that fire and passion is a part of our infrastructure and our ecosystem and it trickles down from him. He's the leader of the team and you want that in your boss, someone that's out there go-getting and pushing and chasing every millisecond and with you along the way.
"So I love that he stands for what he thinks is right. We've grown hugely [close] over these years, as we will continue to do."
Hamilton on 'intense' F1 title battle with Verstappen
During his media appearance of Thursday, Lewis Hamilton was asked whether his on-track battles with title rival Max Verstappen were "taking away" from one of the most dramatic titles battles in recent memory.
Hamilton, unsurprisingly, replied: "I don't think so. It's what sport is, right? It's intense, the battle on and off-track… I think there's no reason why as men it can't be discussed and figured out. I think at the end of the day, respect is definitely important, that we remain respectful of each other, on and off-track.
"Of course I've relooked at it and have a different viewpoint naturally now [on the incident in Sao Paulo]. [But] I'm just putting all my energy to setting up the car, making sure I'm in the right headspace this weekend…
"I've just been focusing, sitting with Bono [race engineer Pete Bonnington] and the engineers. We've got to really start this weekend [strongly] and make sure we bring the fight to them."
Hamilton calls for scrutiny on Qatar over human rights issues
Although the incident with Verstappen dominated much of the conversation yesterday, Lewis Hamilton also made clear that he wants Formula 1 to hold Qatar to account by raising awareness of its human rights issues.
Qatar will host its first grand prix this weekend with a 10-year contract kicking in from 2023 that is thought to be the most lucrative in F1.
Qatar's human rights record, which, along with Saudi Arabia, who host their first grand prix later in the season, is described as "extremely troubling" by Amnesty International.
"As sports go to these places, they are duty-bound to raise awareness for these issues," Hamilton said. "These places need scrutiny. Equal rights is a serious issue.
More here: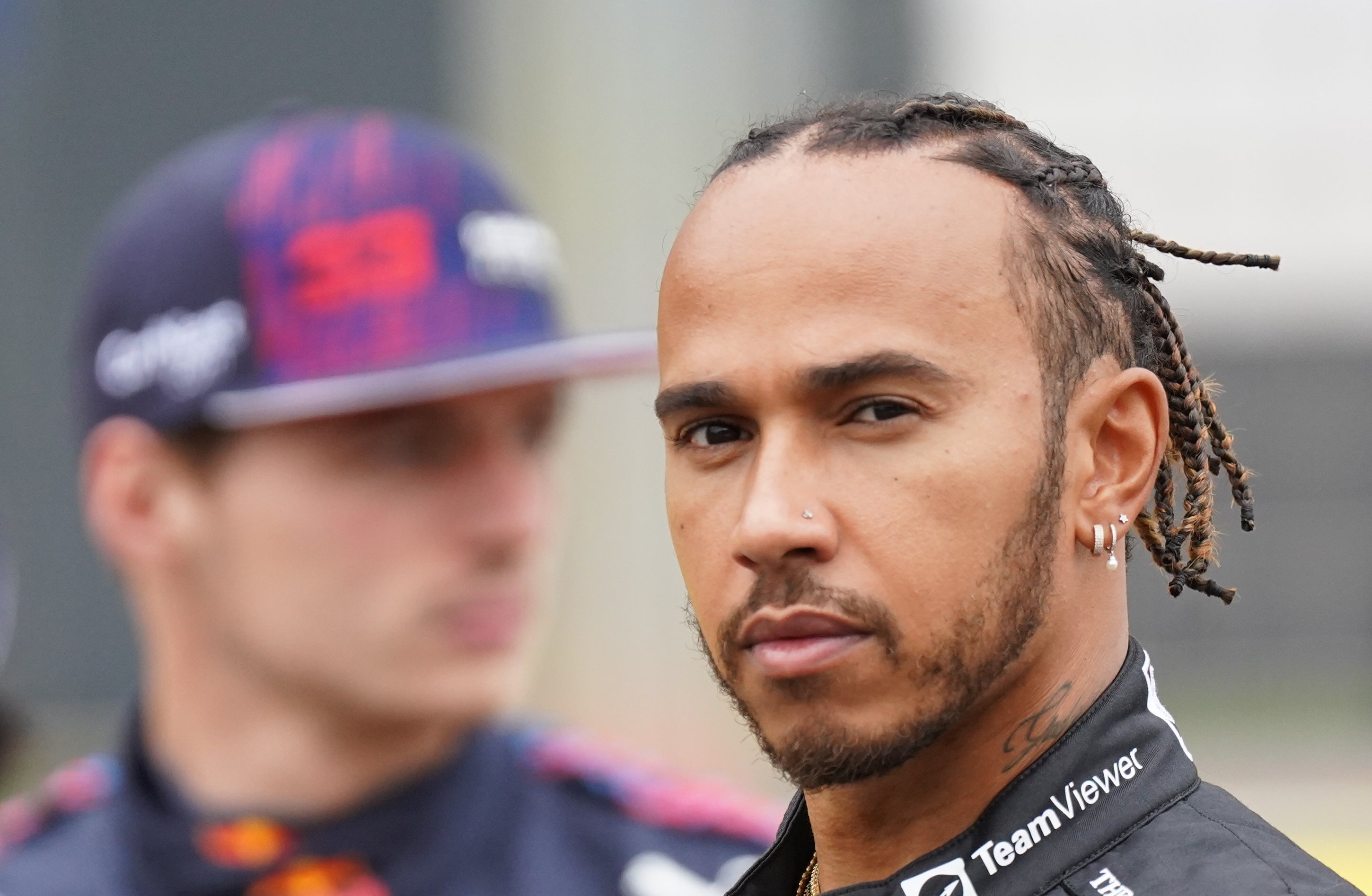 Lewis Hamilton wants Qatar scrutiny over human rights issues
Hamilton believes Formula 1 has an obligation to hold the country to account by raising awareness of issues
Hamilton has 'different viewpoint' on Verstappen incident
While also speaking at the drivers' press conferences on Thursday, Lewis Hamilton admitted new camera angles of his run-in with title rival Max Verstappen at the Brazilian Grand Prix have changed his decision on the incident – but stopped short of calling for the Red Bull driver to be hit with a retrospective punishment.
Hamilton took the chequered flag at Interlagos last weekend to close the gap in the drivers' championship to 14 points with three races remaining. But Verstappen escaped punishment for running his rival off the road as they duelled for first position on lap 48.
Hamilton said he has a "different viewpoint" having all but written off the flashpoint as a racing incident immediately after the race. "I think the reason I said that at the time was the mentality you have to take," he said. "If you sit in the car in the moment and complain it will only hold you back. In the moment I could only move forward.
"It is difficult to judge when you haven't seen all the angles. Of course I've relooked at it and I have a different viewpoint, naturally, now. But I'm just putting all my energy into setting up the car and making sure I'm in the right head space."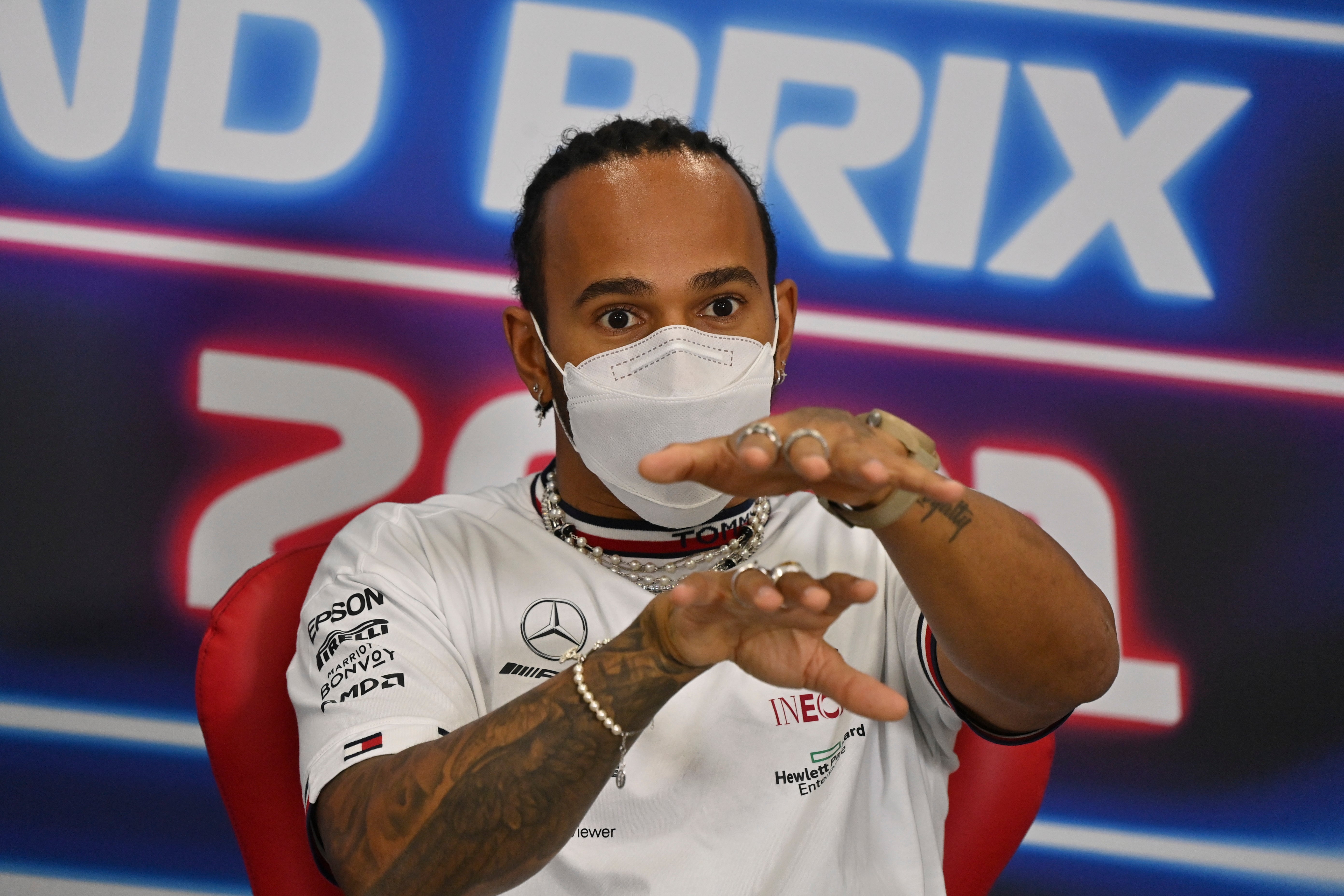 Lewis Hamilton now has 'different viewpoint' on Max Verstappen incident
The seven-time world champion had previously written off the flashpoint as a racing incident immediately after the race
Source: Read Full Article