Quigg vs Carroll: Scott Quigg shoves Jono Carroll in the face at raucous weigh-in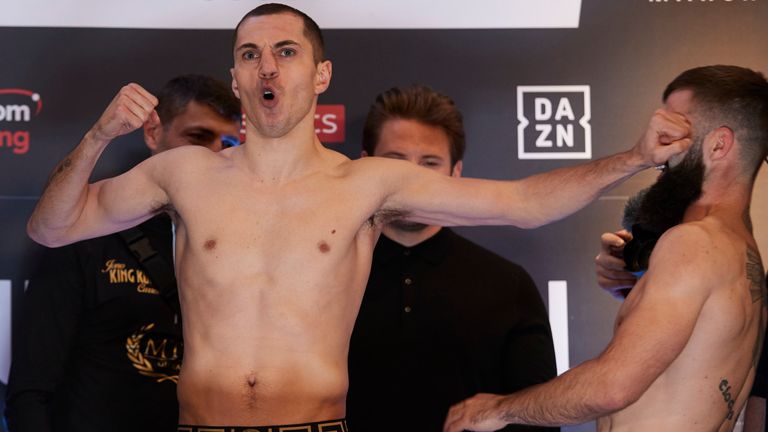 Scott Quigg shoved Jono Carroll to the face while stood on the scales at a weigh-in that threatened to spill over.
??? @scottquigg & @jono_carroll have a bit of a push & a pull at today's weigh-in! ?
Quigg: 9st 3lbs 6oz
Carroll: 9st 4lbs
? Watch live tomorrow night from 7pm on Sky Sports Action! pic.twitter.com/uLgJft3U6I
Security had to restrain Carroll from responding on Friday but both boxers maintained eye contact and continued shouting at each other before settling their differences inside the ring in Manchester on Saturday at 7pm, live on Sky Sports Action.
Carroll was provoking his rival before Quigg had even joined him on the stage. When Quigg stood on the scales and flexed, Carroll teasing felt his opponent's bicep.
Source: Read Full Article