UK's Hagans takes personal leave, 'in a bad way'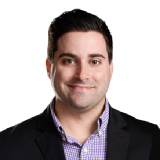 Basketball recruiting insider.
Joined ESPN in 2014.
Graduate of University of Delaware.
Covers college basketball
Joined ESPN.com in 2011
Graduate of Minnesota State University, Mankato
Kentucky point guard Ashton Hagans did not travel for Saturday's game against Florida due to personal reasons after telling coach John Calipari earlier in the week that he was "in a bad way."
"Ashton did not make the trip with us to Florida," Calipari tweeted. "He and I met a couple days ago and he asked to step away for a couple days for personal reasons. I support his decision. We are going to need him at 100% for the postseason."
The Wildcats (25-6, 15-3 SEC), who have already clinched the No. 1 seed in the SEC tournament, beat Florida 71-70 on Saturday.
After Saturday's game, Calipari said Hagans told him he was "in a bad way" before he temporarily left the team, and that the outside pressure Hagans and other players feel under the spotlight at Kentucky contributed to the guard's decision.
"Here is what I tell you about these kids: In the last three years, this has totally changed," Calipari said. "What is on these players? The clutter that they gotta deal with. The lists, what's out there. Not being able to stay in the moment. The anxiety of worrying about a year from now. Everyone around them.
"And then you're at Kentucky, where every game is someone's Super Bowl. Every game is sold out. And then you start struggling four or five games and now you don't know how to deal with stuff."
After the game, Calipari said he "fully" expects Hagans to return to the team for the SEC tournament next week, although he said much of that would depend on Hagans.
"My first responsibility is the health and well-being of my players," Calipari said. "And when a guy tells me, 'Coach, I've gotta step away,' I'm with it. Tell me why. Tell me what you're thinking. What is it? I'm good. I'll see you when we get back, and hopefully what you'll see is an inspired young man. And if he doesn't think he's ready for that, then he's not ready. We're going to go with whoever we have."
Hagans, a 6-foot-3 sophomore, has started 29 of 31 games for Kentucky this season. One of the elite defenders in college basketball, Hagans is averaging 11.5 points, 3.9 rebounds and 6.4 assists this season.
However, he has struggled on offense in recent weeks. In the previous 10 games, Hagans averaged 8.2 points, 4.7 assists and 3.6 turnovers while shooting 34.5% from the field and 17.4% from 3-point range. He also dealt with a left thigh injury after suffering a contusion against LSU on Feb. 18.
"You know, that's our brother. We love him. We can't wait for him to come back," said teammate Nick Richards, who scored a team-high 19 points on Saturday. "We love him and we're gonna be there for him."
On Tuesday night, Hagans and Calipari argued on the bench during Kentucky's 81-73 home loss to Tennessee. Hagans reportedly refused to enter the game.
Calipari tried to shoot down any controversy on Friday.
"Look, I've done this before: There are sometimes I'll go to a guy and ask him, 'Do you want to go in?' If he says, 'No,' I say, 'OK.' We move on," Calipari said. "Some of it's late-game stuff because I had to sit there when I played and there's 25 seconds left in the game and you go, 'OK, go in and get that guy.'
"We've got a young team that's growing and learning and learn from every situation."
If Hagans' absence is extended, expect Immanuel Quickley and Tyrese Maxey to share point guard duties, and additional shooting should come from Johnny Juzang. Nate Sestina and Keion Brooks also would likely see increased minutes in Calipari's shortened rotation.
Quickley scored 12 points on Saturday, and Juzang and Brooks added 10 apiece. Sestina scored nine points and grabbed six rebounds. Maxey played a team-high 39 minutes but was just 1-for-11 from the field.
The Associated Press contributed to this report.
Source: Read Full Article